Enjoy 7 Nights in a Studio Unit at the Legacy Vacation Club Orlando - Spas in Kissimmee, Florida NEAR DISNEY!
Legacy Vacation Club Orlando
2800 N Poinciana Blvd
Kissimmee FL 34746
Vacation in the heart of Central Florida's famous vacation spot - Orlando! Legacy Vacation Club Orlando puts all the magic, sun and fun on your doorstep - Walt Disney World Resort, Universal Orlando, SeaWorld and many other attractions located just minutes away from the resort. You'll also find world-class shopping, championship golf and family dining in close proximity. It's only a short drive to Florida's sandy shores. The resort has 4 pools, an on-site restaurant and café/coffee shop, activity center with daily planned activities for all ages, 9-hole miniature golf course, tennis court and sand volleyball.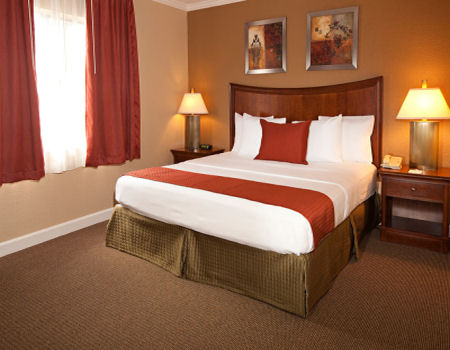 Dates Available: (Availability is subject to change)
The Following Check-in Dates are Available for a 7 Night Stay!
STUDIO: Sleeps up to 6 and comes with a Partial Kitchen

May 4, 5, 10, 11, 18, 25, 26, 31, 2019
June 1, 2, 2019
August 24, 2019
September 7, 28, 2019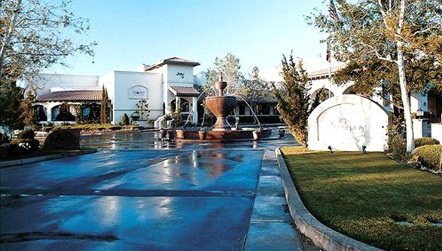 Additional Information
Location
Miles

• Air Conditioning

All Units

• Telephone

All Units

• Grocery Store

Nearby

• Live Entertainment

Nearby

• Restaurant

Nearby

• Beach

Off-Site

60.0

• Golf

Off-Site

1.0

• Horseback Riding

Off-Site

8.0

• Medical Facilities

Off-Site

1.0

• Shopping Area

Off-Site

5.0

• Water Skiing

Off-Site

5.0

• Exercise Equipment

On-Site

• Games Room

On-Site

• Playground Area

On-Site

• Racquetball

On-Site

• Sauna

On-Site

• Swimming Pool

On-Site

• Tennis

On-Site

• Whirlpool/hot Tub

On-Site
A refundable deposit is required at check-in for any incidentals that you may incur during your stay - US$50 for cash deposits and US$100 for credit card deposits (Visa or MasterCard).

A photo ID and confirmation letter are also required upon check-in.
Note: Spend the weekend or stay the week, the suite is yours for 7 nights. Also, there is no presentation to attend, so all your vacation time is yours to enjoy.